Anonymous's most recent act of hate was against yours' truly. Discriminatory remarks against Onoma Mahagnare were malicious, crude and what some might call, "of bad taste." Three anonymous members addressed the Paul Fetch article.
One is a supposed "Scientologist."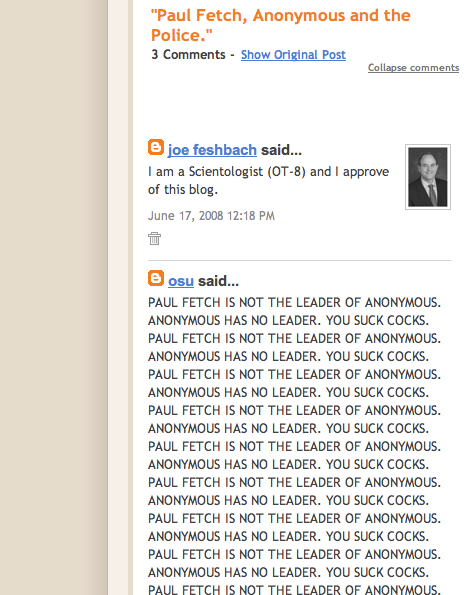 The other makes a highly unusual oral fetish with roosters.
Another poster decided to use the term, "scifag."
Rather than addressing a single issue, anonymous has decided to use the age old tactic of slander. Will anonymous ever become the vicious monster hydra it claims to be or fall victim to the ignorant omnipotence.